Cruise Destinations - Northern Europe
A Local's Guide to St. Petersburg
Built on more than a hundred islands in the Neva Delta and connected by canals and bridges, St. Petersburg was once called the "Venice of the North" by Goethe. With so much art, culture and history packed into one canal city, the challenge here is deciding what to do. After you've spent some time taking in the vast collection of the Hermitage, the elegant pavilions and gardens of Peterhof Palace and the gilded galleries of Catherine Palace, why not head off the beaten path? Here are a few choice ways to experience another side of St. Petersburg.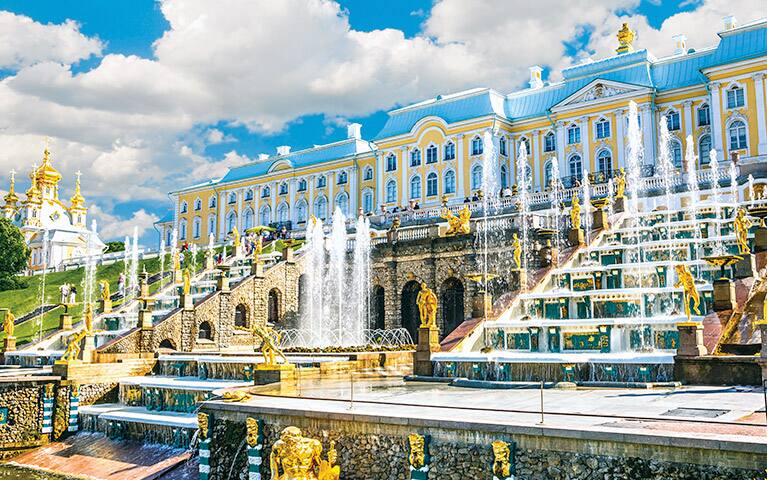 SHOP
Udelnaya Fair
Skobolvesky Prospekt
Visit this market to explore a wealth of Soviet ephemera, pre-revolutionary antiques and all things kitsch. It's just outside the Udelnaya train station with a seemingly endless stretch of stalls proffering everything from coins and vinyl records to sets of Soviet dishes and busts of Lenin. If you have some time to browse, your efforts just might pay off with a one-of-a-kind memento of your travels.
EAT
Literaturnoe Café
18 Nevsky Prospekt
Frequented by the likes of Alexander Pushkin, this café has preserved its elegant pre-revolutionary atmosphere. Dimly lit dining rooms are filled with dark mahogany tables, red velvet curtains and a grand piano. The downstairs serves a café menu while the more formal dining room upstairs serves Russian and European fare. You might find classics such as beef petrov and solyanka soup on the dining room menu or opt for coffee and a traditional dessert like bird's milk cake or sharlotka pie in the café.
VISIT
Dostoevsky Museum
5/2 Kuznechnyy Pereulok
Discover the famed Russian writer's final flat at the Dostoevsky Museum. It was in this flat that he wrote The Brothers Karamazov and where many of his contemporaries visited him. The apartment has been kept as it was when Fyodor, his wife Anna and their four children lived here and it contains original furniture and memorabilia related to his work. The museum also encompasses a literary exhibit and the White Theater, which is used for performances and movies based on Dostoevsky's works and for literary gatherings.
Ready to start planning? Explore our St. Petersburg cruises now.