Claudine Pépin: My Mediterranean Adventure This July
With my Signature Sailing just around the corner this July, I'm so excited to see the re-inspired Sirena. She's already such a beautiful ship, but now she'll be exquisite. I can't wait to see all of the public spaces, The Grand Dining Room – and of course, my stateroom! It's going to be an even more memorable cruise with all of these amazing enhancements.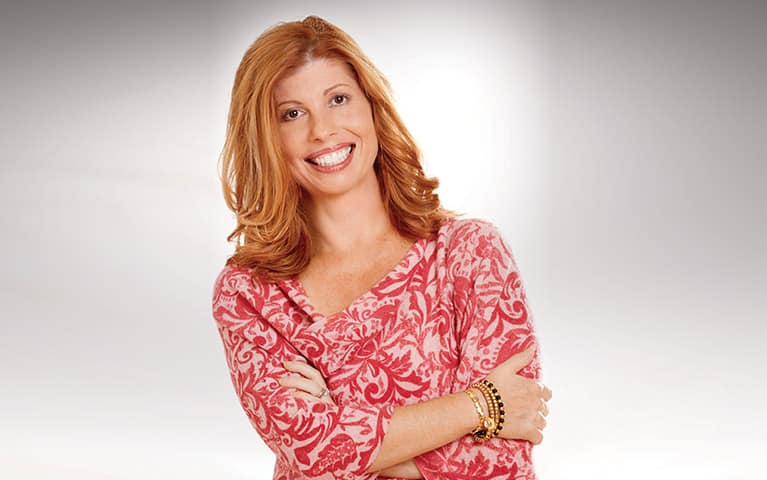 Mediterranean Allure
All the ports on our 10-day European Rhapsody sailing are going to be wonderful. I just love walking around each destination as much as possible and finding a local place for a delicious meal. Sitting and watching the local color while tasting the flavors of the region brings me such joy. While in Monte Carlo, we're planning a lunch at Le Louis XV – Alain Ducasse at l'Hôtel de Paris. I encourage anyone who loves food to splurge and go out for an elegant lunch while in port here. I have to tell you, I'm also very excited about Corsica and Antibes as I haven't been to either since I was little. I am so very much looking forward to enjoying the seaside in France.
Culinary Explorations
From the ratatouille and wine in Provence to the focaccia and pesto of Portofino and the Ligurian region, every port on this itinerary is a compelling culinary destination. Each place offers something different with unique specialties. While we're Livorno, I'm making it my personal mission to discover the best pizza in Tuscany – even if I have to try several!
Of course, dining on board Sirena is a gourmet adventure unto itself – Red Ginger, Tuscan Steak, the ever-changing menus at The Grand Dining Room. The Chef's Market menus at Terrace Café will fabulously highlight the regional specialties and I know I'll be ordering my favorite dish the first chance I get – the Dover sole at The Grand Dining Room!
Speaking of regional cooking, Rollie, my husband and professional chef, and I will be demonstrating a lovely menu that I hope you'll all join us for. We'll be featuring seasonal dishes that call on French technique, Italian influences and are easy to make at home.
I look forward to seeing and visiting with many of you aboard Sirena in a few months!