Cruise Destinations - South America
Oceania Club Picks: Our New 2020-2021 Tropics & Exotics Collection
This is an exciting time of year when we're able to share an entirely new collection of voyages with you – explorations that take you to exotic lands and iconic destinations, to the farthest reaches of Tierra del Fuego in Argentina and the remote villages of the South Pacific to the soaring heights of Shanghai Tower and the famous Big Buddha at Hong Kong's Po Lin Monastery overlooking mainland China.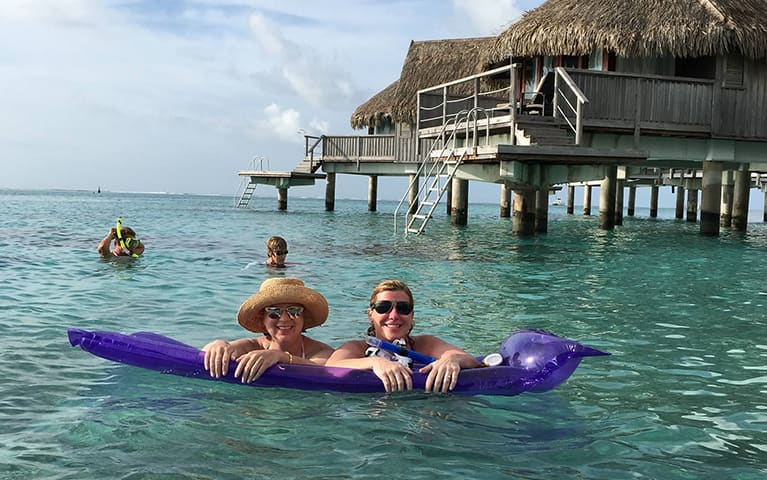 For those of you who don't know me, I've been with Oceania Cruises for the past nine years, for most of which I've been involved with our Oceania Club. And what a tremendous ride it's been. It's times like these that remind me that I've truly landed my dream job at Oceania Cruises. It brings me such joy to be able to share these fabulous new cruises with you, an amazing collection filled with trips of a lifetime and voyages made for travel connoisseurs. Since this season of voyages is packed with incredible adventures, below I'm sharing just a few of my personal picks.
South America Sojourns
I'm currently enjoying the final days of hosting our Reunion Cruise aboard Sirena with Nikki Upshaw, our Senior Vice President of Sales, so the beauty and diverse cultures of this continent are certainly at the forefront of my mind. This was my first time to many of these ports – Punta del Este, São Paulo, Rio de Janeiro and many others – so it was especially wonderful to experience them with our guests. I'm really looking forward to finishing off the voyage with an exploration of Rio de Janeiro and visiting the Christ the Redeemer statue atop the Corcovado Mountain. Our 10-day Brazilian Spotlight offers a similar route, a brilliant gateway into the culture and cuisine of Brazil and Uruguay. For a blend of culture and adventures in nature, consider one of our Amazon cruises like the 21-day Amazon & The Atlantic or a voyage that rounds the tip of South America such as the 20-day Charismatic Cape sailing.
Far East Intrigue
It's hard to play favorites with a collection like this, but I'm definitely drawn to our Asia voyages – the diverse cultures, the ancient history and all of the delicious food, from Vietnam and Indonesia to Japan. I especially love our 18-day Eastern Allure voyage for the immersion it gives you into various regions of Asia, from Japan to China to Vietnam. The 28-day Kangaroos to Komodos also caught my eye – who wouldn't want to take one incredible voyage that covers the eastern coast of Australia and some of the most coveted destinations in Asia?
South Pacific Paradise
I traveled to the South Pacific a few years ago for a special birthday and let me tell you, it's a bucket list destination for a reason. It is easily one of the most gorgeous corners of the world – that stunning aquamarine water all around that just makes you want to pinch yourself. Everyone should experience the South Pacific at least once in their lifetime – the people, the friendly culture, the gorgeous blue water, the glory of it all is difficult to put into words. It's just a magical place. I'd recommend the 10-day Legends to Lagoons sailing for an immersion in French Polynesia and I also really love our cruises that offer a combination of Australia and New Zealand destinations like the 14-day Tales of the Tasman.
There you have it – my take on our exciting new Tropics & Exotics collection . Where will 2020 and 2021 be taking you? Share your top picks with me below or on Facebook!