Cruise Destinations - Caribbean
NEW Evening Explorations in Bermuda
From luxury sunset catamaran cruises and evening bonfires to lively pub crawls and haunted history tours, our new collection of Bermuda evening excursions invites you to continue your adventures after the sun sets on this beautiful island.
Here's a quick look at these new Bermuda shore excursions from our Destination Specialists.
Zara Champagne & Cocktails Sunset Sail
Hamilton, Royal Naval Dockyard & St, George, Bermuda
Indulge in an evening of sophistication and elegance while sailing through the Great Sound on board the beautifully appointed vessel Zara. Few catamarans are quite so impressive as this 77-foot vessel with a low, sleek design that is ideal for sailing around the Great Sound. There isn't a more luxurious or distinctive way to watch the sunset within the sound. You might celebrate the moment that the sun slips below the horizon with a refreshing cocktail of choice, Champagne or rum sizzle. The views will be spectacular in every direction, as the Great Sound fills the bend in the distinctive fishhook shape of Bermuda.
Sunset Bonfire at Tobacco Bay
St. George, Bermuda
Watch the sunset from the beach at Tobacco Bay, an experience all the more pleasurable when complemented by a roaring bonfire and a hearty barbecue buffet. Before it gets completely dark, stroll the golden beach and enjoy a complimentary rum swizzle – Bermuda's unofficial national drink – as you watch snorkelers just offshore and relax on the limestone rock formations that separate the bay from the open sea. Few experiences are more enjoyable than sitting around a bonfire on the beach with friends and family close at hand. Whenever you are ready, a hearty barbecue buffet will be waiting.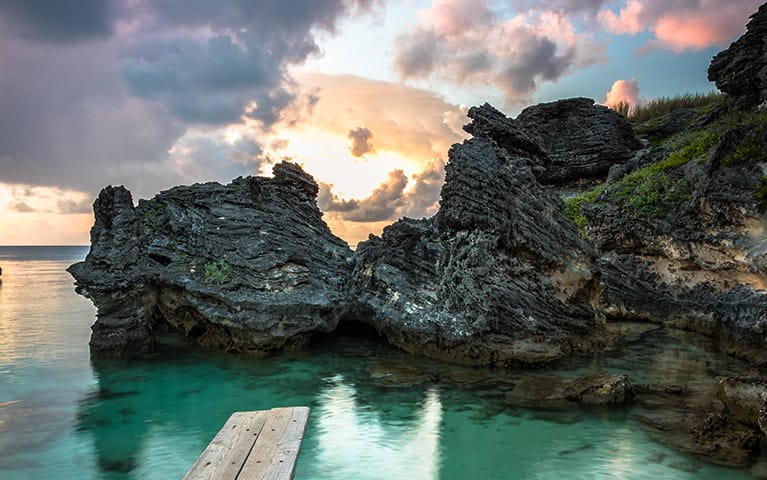 Bermuda Pub Crawl
St. George, Bermuda
Start your pub crawl in style at the bar that invented Bermuda's unofficial national drink and then stop in three more pubs in Hamilton's entertaining East End. The beloved Swizzle Inn in Bailey's Bay is a fitting establishment to begin your pub crawl. As Bermuda's oldest bar, the Swizzle Inn opened in 1932 in a 17th-century roadhouse. Later, a leisurely drive south will then bring you to Hamilton, Bermuda's pastel-colored capital. Its East End is full of captivating pubs, and you will stop for drinks in three of the most well-known and representative ones. You might try a Dark 'n Stormy, a simple drink with just two ingredients—dark rum and ginger beer—garnished with a slice of lime.
Haunted History Tour of St. George
St. George, Bermuda
Meander through the cobblestone streets of St. George, following a costumed performer that will regale you with stories of the city's strange and sometimes haunted history. While strolling along the cobblestone lanes and alleys of St. George, the city's history will be brought to life as you hear tales involving the most prominent early settlers. Many of the stories will have an eerie twist that may lead you to believe that St. George's is haunted. The stories will seem even more believable and poignant as you stand in the most historical locations in St. George.;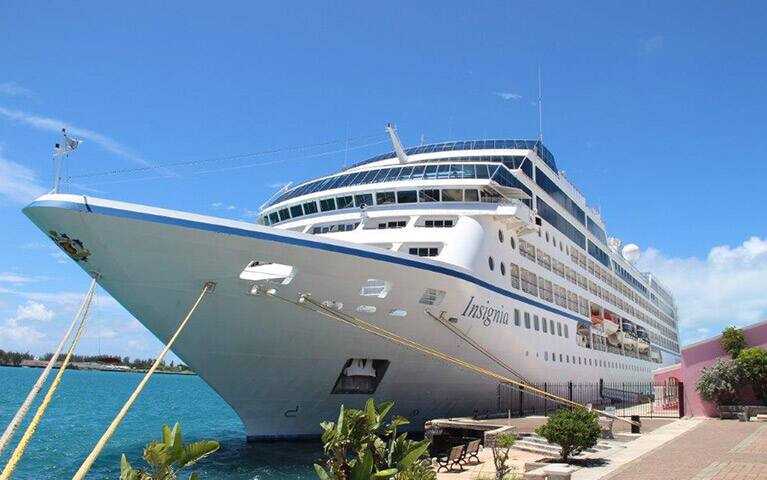 Ready to plan your sail away to Bermuda? Explore our Bermuda cruises now.