Recipe: Latvian Honey & Sour Cream Cake with Cherry Sauce
Riga, the popular and cosmopolitan Latvian capital, is home to a burgeoning enclave of chefs and restaurateurs putting a modern twist on traditional dishes, which is why I love traveling there with guests so much. Latvian cuisine has been heavily influenced by German, Swedish and Russian cuisines, and you can see the new generation of Latvian chefs building on this cherished foundation at the local restaurants, cafés and markets.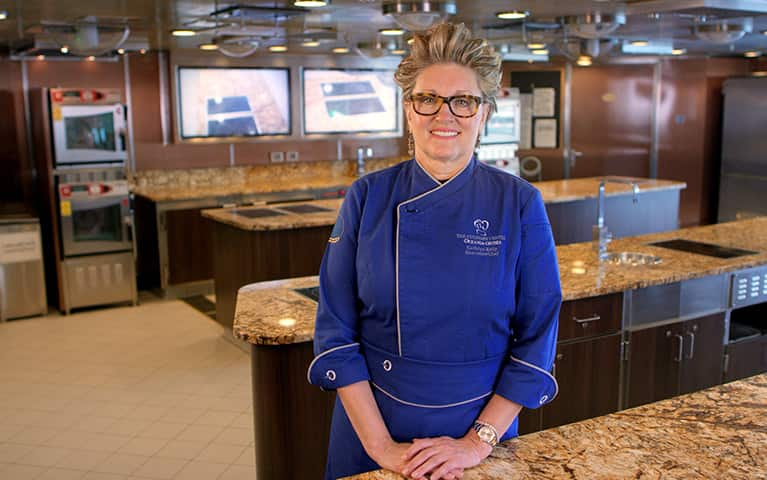 Their desserts are celebrated for being rich, creamy and luscious, and this cake combines some of the favorite ingredients in the region's cuisine: honey, sour cream, cherries and walnuts. You can make it as a sheet cake or experiment with square and round cutters to make individual cakes. I prefer the cherry preserve on the side, but you can also layer it into the cake. This cake is perfect for afternoon tea or even a decadent brunch treat.
Serves 12
Ingredients:
3 eggs 1 cup honey (preferably Latvian wheat blossom honey)
2 cups all-purpose flour
2 teaspoons baking soda
2 (16-ounce) containers sour cream
½ cup confectioners' sugar
1 cup finely chopped walnuts
1 cup sour cherry preserves
1 tablespoon vodka, or 2 tablespoons orange juice

Instructions:
Preheat the oven to 350oF. Line five 9-by-13-inch baking sheets with parchment paper.
In a medium bowl, mix together the eggs, honey, flour and baking soda. Spoon one-fifth of the mixture onto each lined baking sheet and spread as thin as possible with a wide spatula.
Place each of the baking sheets in the oven and bake about 2 to 3 minutes, until the cakes turn golden brown. Remove the cakes and prick with a fork. Set aside.
In a medium bowl, mix the sour cream and sugar. Invert one of the cakes onto a serving plate, so that the parchment is on top. Remove the parchment and spread one-fifth of the sour cream filling on top. Sprinkle with one-fifth of the walnuts. Invert the next cake on top of the walnuts and continue the same layering process with the remaining cakes, filling, and walnuts. Cover the cake and refrigerate overnight to allow the sour cream to infuse the cake.
When ready to serve, remove the cake from the refrigerator and allow it to warm slightly. Thin the cherry preserves with vodka or orange juice. Serve the cake with the cherry sauce on the side.
Craving more culinary specialties of the Baltics? Explore our Northern Europe cruises and find your perfect journey.